Style Guide: Building A Brand Blueprint
Consistent use of the Precision Contacts identity will strengthen the value of its brand. Precision Contact's revised style guide functions as a brand blueprint. Covering everything from logo standards to vehicle graphics, the guide places leadership firmly in control of the Precision Contact brand and supports the presentation of a united front.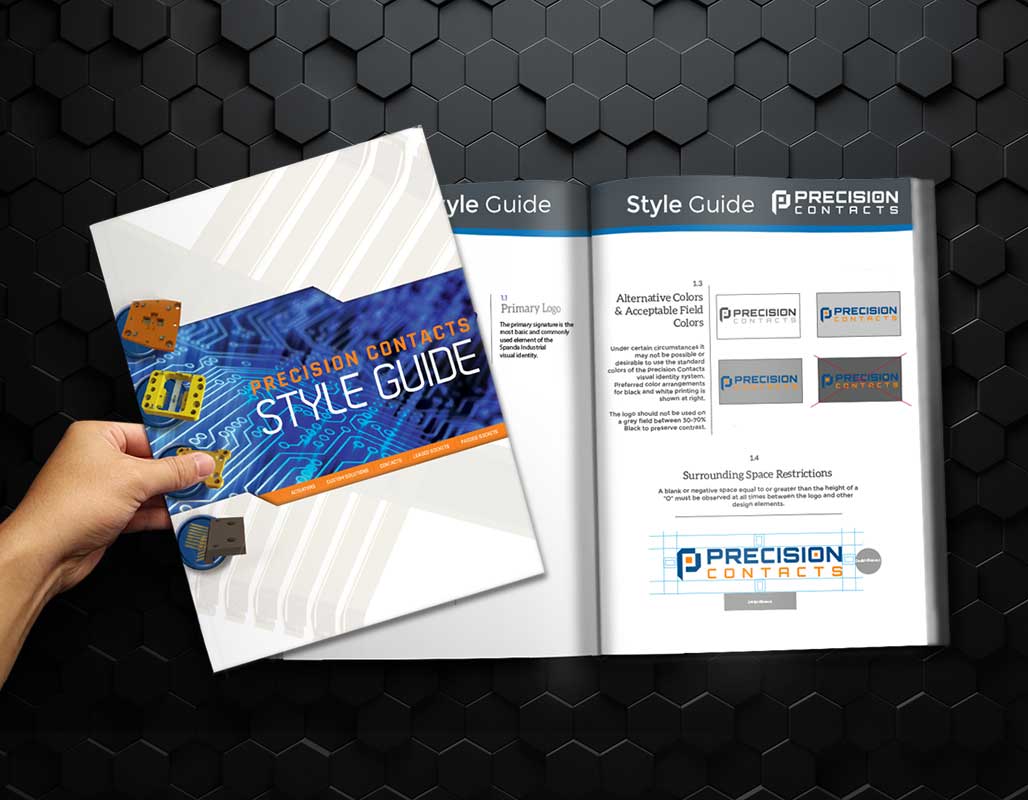 As part of the technology community, your company is constantly envisioning the future. Profile is an experienced marketing and branding agency that anticipates and responds to technical advances with insight, finesse, and flexibility.
Some of the Clients We Have Been Honored to Serve