Brochure Inserts: Targeting Current And Future
Opportunities
By creating three target market inserts, we built flexibility into Precision Contact's company brochure. These inserts enable Precision Contact to speak directly to the needs of specific target audiences. They also provide the company with an economical way to update materials as marketing goals shift.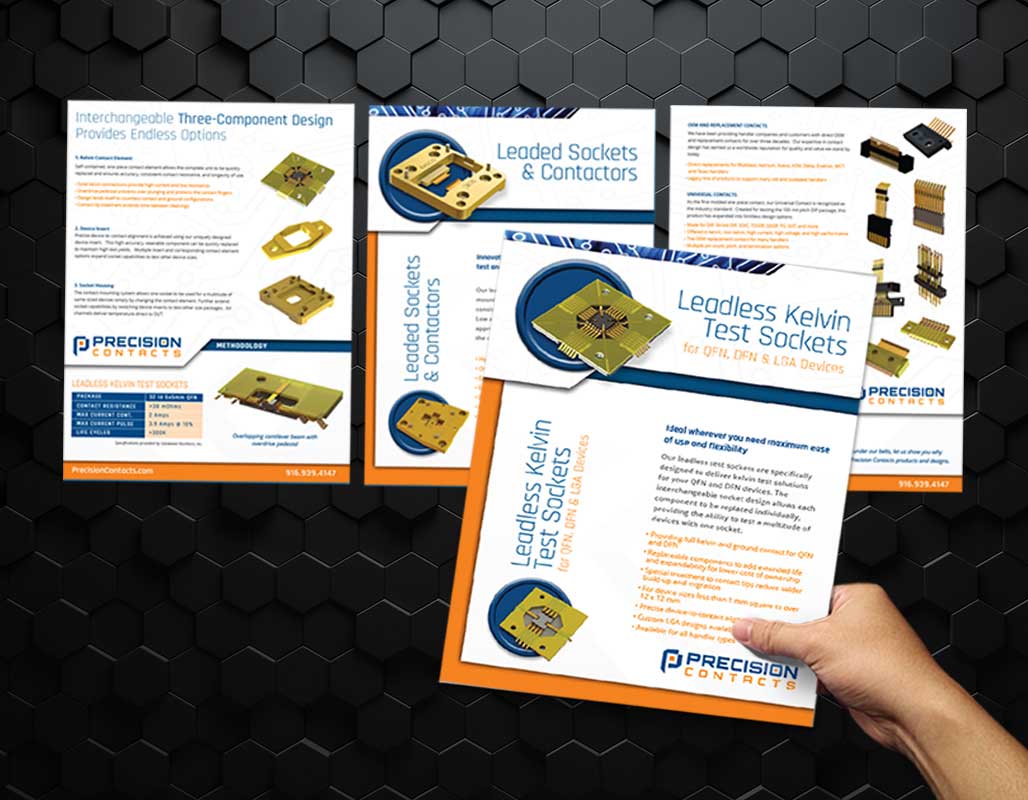 As part of the technology communitym your company is constantly envisioning the future. Profile is an experienced marketing and branding agency that anticipates and responds to technical advances with insight, finesse, and flexibility.
Some of the Clients We Have Been Honored to Serve