Company Brochure: Pivotal Marketing Tool
A company brochure is a direct reflection of a company's brand. Pairing strong visuals and streamlined messaging, we created a moving timeline that puts a face on Precision Contacts and communicates its record of stability and trust as well as its vision for the future. Precision Contact's new brochure is now a pivotal marketing tool that will last the company for years to come.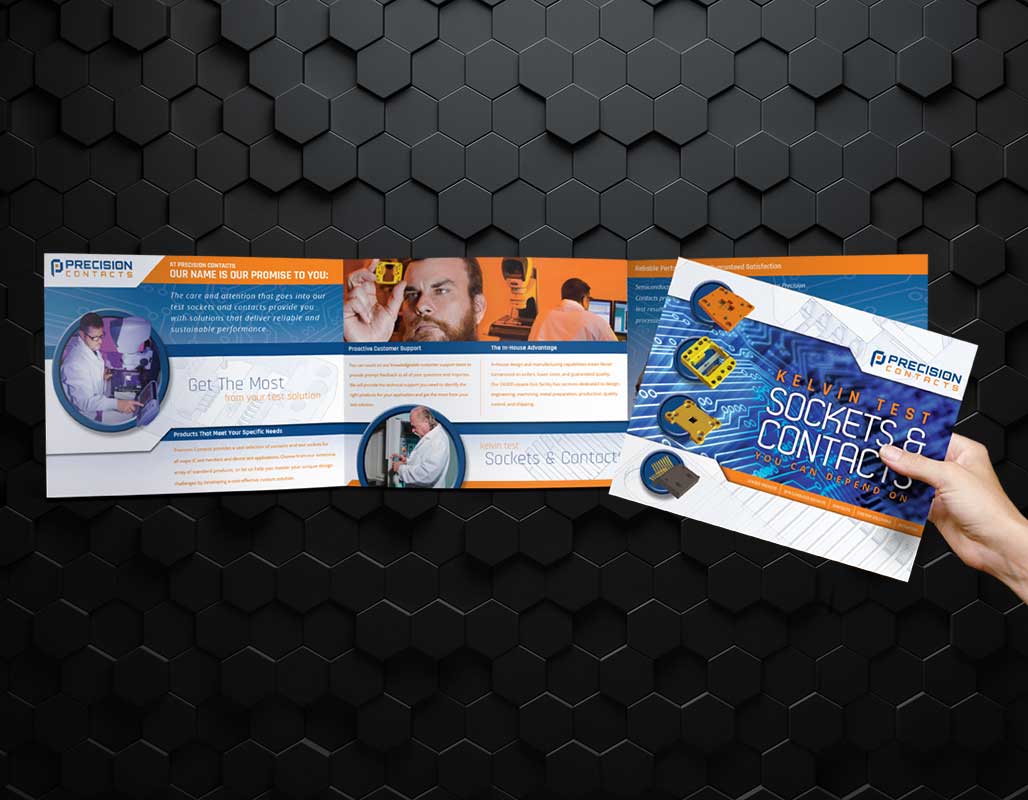 As part of the technology community, your company is constantly envisioning the future. Profile is an experienced marketing and branding agency that anticipates and responds to technical advances with insight, finesse, and flexibility.
Some of the Clients We Have Been Honored to Serve