Company Brochure: Pivotal Marketing Tool
A company brochure is a direct reflection of a company's brand. Pairing strong visuals and streamlined messaging, we created a moving timeline that puts a face on Petrochem and communicates its record of stability and trust as well as its vision for the future. Petrochem's new brochure is now a pivotal marketing tool that will last the company for years to come.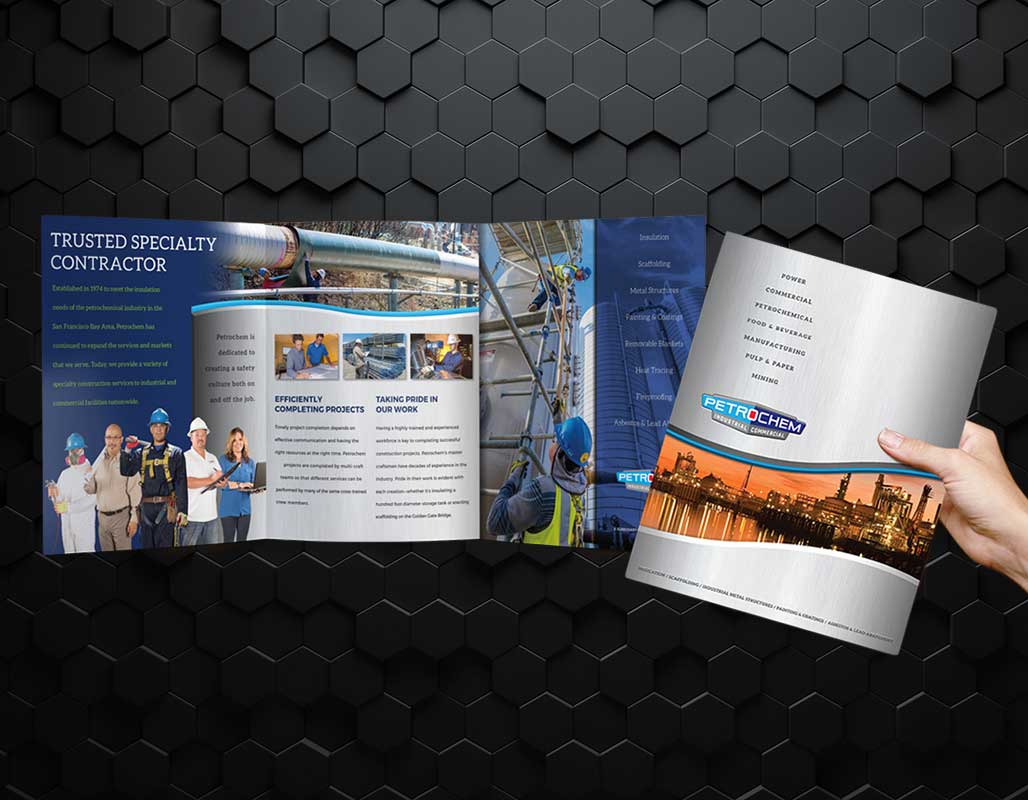 PROFILE BY DESIGN
has handled more construction and engineering accounts than any other marketing agency in Northern California and Nevada. We develop turnkey marketing tools that deliver maximum return on investment for contractors, construction companies, and engineering firms.
Some of the Clients We Have Been Honored to Serve