Style Guide: Building A Brand Blueprint
Consistent use of the Petrochem identity will strengthen the value of its brand. Petrochem's revised style guide functions as a brand blueprint. Covering everything from logo standards to vehicle graphics, the guide places leadership firmly in control of the Petrochem brand and supports the presentation of a united front.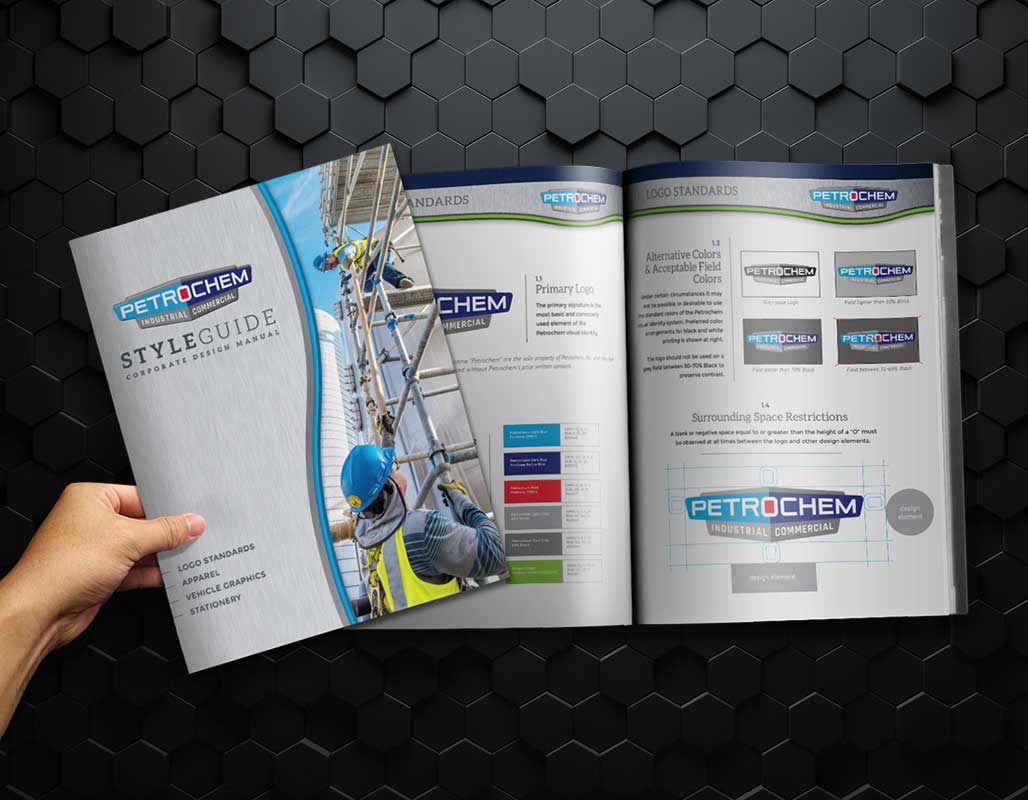 PROFILE BY DESIGN
has handled more construction and engineering accounts than any other marketing agency in Northern California and Nevada. We develop turnkey marketing tools that deliver maximum return on investment for contractors, construction companies, and engineering firms.
Some of the Clients We Have Been Honored to Serve